ABOUT US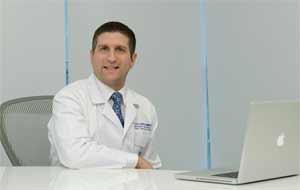 Dr. Salomon Zebede
Medical director
Gynecological Center
Dr. Salomon Zebede is a graduate from the Faculty of Medicine of the Autonomous University of Guadalajara, Mexico. He made his Gynecology and Obstetrics training in the "Complejo Hospitalario Metropolitano Dr. Arnulfo Arias Madrid" from the Social Security, Panama City.
Afterwards, he made his Research Fellowship in Urogynecology and Reconstructive Pelvic Surgery in the Cleveland Clinic, Florida, under the tutelage of the well-known Urogynecologist and Vaginal Surgeon, Dr. Willy Davila.
He made a Clinical Fellowship in Urogynecology and Reconstructive Pelvic Surgery at Mount Sinai Hospital, University of Toronto, Canada, together with the distinguished physician, Dr. Harold Drutz, completing a training of more than 3 years as a subspecialist.
Both hospitals where Dr. Zebede had the privilege of being trained at have worldwide prestige and
are known as centers of excellence in the Urogynecology field.
He has received national and international invitations to give lectures and conferences about this topic. He recently obtained an award for the best research work during the Congress of the International Urogynecological Association (IUGA) and the American Urogynecologic Society (AUGS), performed in Washington City, 2014. Dr. Zebede has been selected as reviewer of the medical magazine International Urogynecology Journal, main academic urogynecology magazine in the entire world.
He began his clinical practice on 2015 at the Medical Offices of Punta Pacifica Hospital, affiliated to Johns Hopkins Medicine International, as Medical Director of the Dr. Salomon Zebede Urogynecology Center, with the purpose of creating the first center for women in Panama to help solve their problems and offer them a better quality of life.